VSR BOLT Custom triggerbox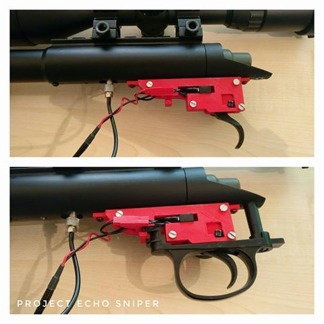 Price:
350 kr
Inc. 25% Tax
SKU:
P1432777
Quantity:
Please select a variant above
Custom trigger box with customizable with 2.6 kg trigger pull. Made for VSR-10 and Wolverine Airsoft bolt.
Comes with adjustable trigger pull length.

Requires to move trigger and two stop screws from original triggerhouse

Compatible with TM VSR-10, JG Bar-10 And Other VSR Clones.