Airsoft Sniper BBs, 0.4g, 6mm, white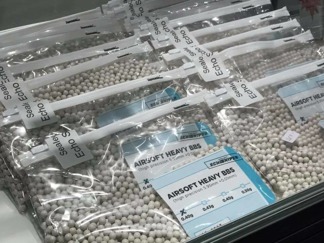 List Price:
245 kr
Price:
190 kr
Inc. 25% Tax
SKU:
P1476551
You Save:
55 kr (22%)
Out of Stock
BBs 6 mm 0.40g - 500gram ~1250 pcs. Precision and double polished ammunition with excellent price/quality ratio directly from the manufacturer in Taiwan. Currently, it is certainly the best white balls on the market in a given weight range. These BBs are made of the same quality and the same production line as airsoft BBs BLS, Guarder, MadBull etc. Can also be used in precision barrel 6.01 mm from PDI.

The tolerance of roundness for BBs can be controlled within ±0.01mm by the size of 5.95mm.